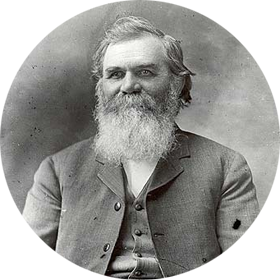 What is the Chiropractic treatment and how did it start?
Chiropractic was founded in 1895 in Iowa, United States by Daniel David Palmer. D.D. Palmer founded the first chiropractic university in 1897 called Palmer College of Chiropractic, which remains, to this day, one of the reference institutions in chiropractic care throughout the nation.
Chiropractic is a Health Care science with rapid, safe and effective therapeutic method. The objective of Chiropractic care is to restore the spine's function, reduce the pain, and to return natural mobility to the patient's back.
The profession is dedicated to the biomechanical diagnosis, the treatment and prevention of pain and neuromusculoskeletal disorders, that is, any problems that may arise in joints, muscles, tendons, nerves and other structures, as well as the effects of these changes on the patient's overall health. The chiropractor´s treatment consists of manual therapy (joint manipulation), exercises and postural advice.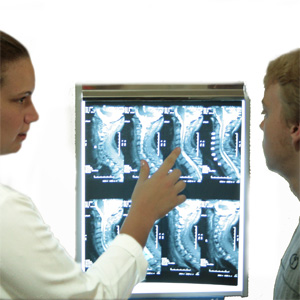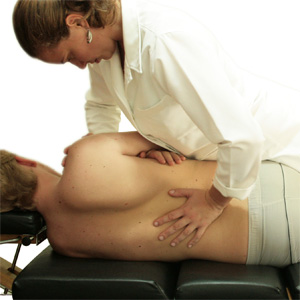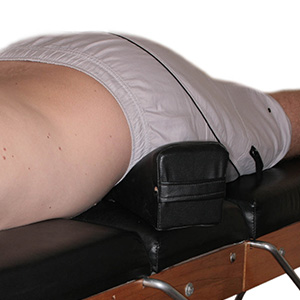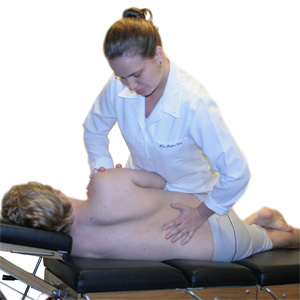 What can be treated by Chiropractic care?
Low back pain.
Neck pain.
Herniated disc and sciatica pain.
Pain and muscular tension.
Problems in joints.
Problems in extremities (shoulder, elbow, wrist, hand, hip, knee, ankle and foot).
Movement restrictions.
Posture deviations.
Reduction in normal articular mobility.
Pain and cracking sounds in movement.
Tenderness to touch.
Reduction of sensitivity and strength.
Tingling, burning sensation, and a sharp pain from the back irradiating to other regions such as legs, arms ou head.
Tingling, burning sensation, and sharp pain only at the scapular region.
Tingling, burning sensation, and sharp pain only at the buttocks region.
A need to crack your back, neck or other joints.
Migraines, low back pain and neck pain.
Cracking mandibule.
Bad posture.
One leg shorter than the other.
Shoes get worn unequally.
Pain in your feet while you walk.
Feeling of constant exhaustion
Difficulty on concentrating.
Low-resistance against infections.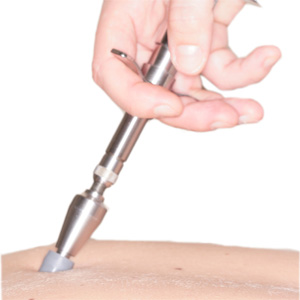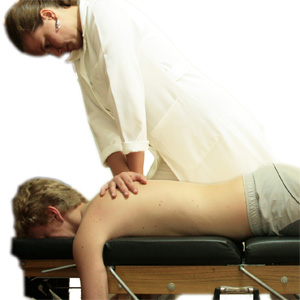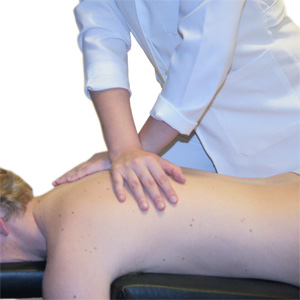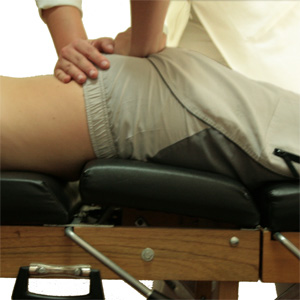 How is the chiropractic treatment done?
In the first visit, the patient will go through a careful examination including:
Clinical history including old and actual physical, emotional and systemic issues.
Postural analysis.
Specific orthopedic and neurologic tests.
Careful palpation of muscles, articulations and other affected structures.
Analysis or request of complementary exams analysis or solicitation (X-Ray, Magnetic Resonance Imaging, etc).
Orientation on the adequate posture at work, at home, on the traffic as well as other activities the patient may be involved.
After the biomechanical diagnosis is done, the chiropractor verifies if the condition can be treated through chiropractic care. Then, the chiropractor makes adjustments or manipulation of joints with the purpose of restoring the spine's normal mobility, lubricating the joints and reducing the pain in the region. If necessary, the chiropractor will recommend that the patient sees other healthcare professionals, for chiropractors believe in the effectiveness of the multidisciplinary approach.
Phases of the Chiropractic Treatment
There are different treatment phases in which the chiropractor will detect and treat each patient according to their specific condition:
1) Acute Phase: In this phase, the chiropractor manipulates or adjusts the patient´s joints and the patient follows the professional´s instructions, both working together with the purpose of obtaining immediate relief of pain or soreness, acting upon the root of the problem. Depending on the patient´s biomechanical diagnosis, age and physical condition, the treatment may vary from a single visit or more frequent visits in a shorter period of time.
2) Corrective Phase: The objective of this phase is to restore the neuromusculoskeletal system..
3) Maintenance Phase: Aims to settle the patient´s condition, preventing future injuries, with sporadic adjustments in order to maintain your back as healthy as possible.
Once established the phase to which the patient belongs, the chiropractor designs the treatment plan, explaining the benefits and risks involved in each procedure. In order for the patient to make a complete recovery and to prevent future problems for him, the chiropractor teaches the patient how to do home mobilization exercises, stretching and lifestyle changes. The average chiropractic treatment cycle ranges from 5-6 visits.
Therapeutic Modalities

Manual adjustment: Rapid and precise joint movement on painful joints with restricted movements in order to restore the segment´s normal function, back´s normal function and reducing the pain

Adjustment with drop table: Drop mechanism on the table accelerates the articular movement decreasing impact upon the joints.

Activator Method: Mechanical non-invasive punctual pressure instrument used to correct articular segment dysfunction with greater force precision.

Sacro-Occipital Technique (SOT): Two blocks used in specific combinations to restore the amplitude of the patient's physiologic adaptability.

Myofascial Liberation: Techniques to elongate muscles, with the purpose of reducing muscle adhesions and scars consequently decreasing toxins and increasing blood flow
How to choose a qualified chiropractor?
Chiropractors go to college for at least four years and a half. The basic disciplines to be taken are: anatomy, biochemistry, microbiology, neuromusculoskeletal diagnosis, radiology, physiology, pathology, biomechanics and spinal manipulative techniques.
There are two undergrad courses in the country, one at Centro Universitário Feevale, in Rio Grande do Sul and the other at the Universidade Anhembi Morumbi, in São Paulo.
In 2005, the World Health Organization (WHO) released Guidelines on Basic Training and Safety in Chiropractic, which provides recommendations to governments worldwide on chiropractic and minimum standards of education. Such guidelines were developed through consultation with the World Federation of Chiropractic, the Association of Chiropractic Colleges, as well as many other chiropractic, medical, osteopathic and other groups, which have acknowledged the existence of a minimal necessary level of formal education set forth by chiropractic accrediting associations.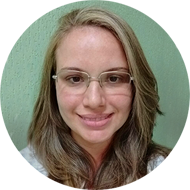 Regine Reis von Haehling Lima
Doctor of Chiropractic
ABQ 212
Feevale University (RS/Brazil) in partnership with Palmer College of Chiropractic (USA) - 2006
Functional Neurologist Chiropractor
Post graduate from Carrick Institute of Functional Neurology - 2017
Physical therapist
Crefito 263422-F
IBMR University (RJ/Brazil) - 2017
See More
Is Chiropractic safe?
Chiropractic is a conservative approach to healthcare, considered one of the safest and least invasive drug-free treatments, available for the management of neuromusculoskeletal system disorders. Although Chiropractic presents excellent statistics, no therapeutic method is completely free of side effects. It is important to search for a professional qualified according to the International Federation of Chiropractic standards, in order to avoid serious risks. Complete clinical history and physical examination show the specific areas on the back where there is joint fixation or nervous irritation. This helps the chiropractor to choose the best treatment for each single patient and each condition. Many patients feel immediate relief after chiropractic adjustment, although some of them sense a little soreness, just like they might have after physical activities. Recent studies show that this minimum soreness after spinal manipulation usually disappears within 24 hours.
Isso permite que o quiropraxista determine a melhor técnica para cada paciente e sua condição individualmente. Muitos pacientes sentem alívio imediato após o tratamento quiroprático, mas alguns podem sentir um pouco de desconforto, como sentem após fazerem exercícios físicos. Estudos recentes demonstram que o desconforto mínimo seguido de manipulação articular geralmente desaparece dentro de 24 horas.